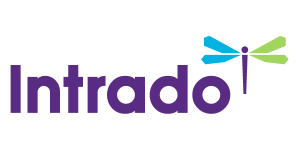 Flash News: OKX Wallet Enables BRC-20 Trading on its Ordinals Marketplace, Launches Bitcoin Cross-Chain Swap
/EIN News/ -- SAN FRANCISCO, May 23, 2023 (GLOBE NEWSWIRE) -- OKX, the second-largest crypto platform by trading volume and a leading Web3 technology company, has issued updates for the day of May 23, 2023.

OKX Wallet Enables BRC-20 Trading on its Ordinals Marketplace
OKX Wallet is proud to announce that BRC-20 trading is now live on its Ordinals Marketplace, making it the first and only multi-chain wallet to support the trading of BRC-20 tokens on mobile. Support for BRC-20 token trading on the web version of OKX Wallet will be available in the near future.
The Ordinals Marketplace will allow users to view real-time data to participate in ongoing token sales, as well as the option to buy tokens that have completed sales on the marketplace. Users can also view the assets they own in the 'Home' tab.
In addition, OKX Wallet offers users the ability to speed up or cancel transactions, which no other wallet currently provides. This feature will allow users to have greater control over their transactions, making the process faster and more efficient.
OKX has been a longstanding supporter of Bitcoin, having integrated the Lightning Network to its centralized exchange more than two years ago. Recently, OKX also joined Okcoin's Open Source Developer Grants program in support of independent developers building and enhancing the Bitcoin protocol. In the coming weeks, OKX will announce additional support for the Bitcoin protocol and community.
OKX Wallet is One of the First DEXs to Offer Bitcoin Cross-Chain Swap
OKX Wallet - DEX has launched its Bitcoin (BTC) cross-chain swap, making it one of the first decentralized exchanges to offer this functionality. This additional feature is available on both web and mobile.
With the launch of the BTC cross-chain swap, OKX users can quickly and easily exchange their tokens for BTC, and vice versa, without the need to leave OKX Wallet or switch to CeFi mode. This means that OKX Wallet - DEX users can obtain BTC within the DeFi environment with zero platform fees, while easing their entry into the BRC-20 ecosystem.
The BTC cross-chain swap is processed by a third-party provider, SWFT, and is available for all major tokens from the Tron, Ethereum, Arbitrum, BSC, OKTC, Polygon and Optimism networks.
For more information, please visit the Support Center.
For further information, please contact:
About OKX
OKX is a world-leading technology company building the future of Web3. Known as the fastest and most reliable crypto trading platform for traders everywhere, OKX's crypto exchange is the second largest globally by trading volume.

OKX's leading self-custody solutions include the Web3-compatible OKX Wallet, which allows users greater control of their assets while expanding access to DEXs, NFT marketplaces, DeFi, GameFi and thousands of dApps.

OKX partners with a number of the world's top brands and athletes, including: English Premier League champions Manchester City F.C., McLaren Formula 1, The Tribeca Festival, golfer Ian Poulter, Olympian Scotty James, and F1 driver Daniel Ricciardo.

OKX is committed to transparency and security and publishes its Proof of Reserves on a monthly basis.

To learn more about OKX, download our app or visit: okx.com
Disclaimer
THIS ANNOUNCEMENT IS PROVIDED FOR INFORMATIONAL PURPOSES ONLY. IT IS NOT INTENDED TO PROVIDE ANY INVESTMENT, TAX, OR LEGAL ADVICE, NOR SHOULD IT BE CONSIDERED AN OFFER TO PURCHASE, SELL, OR HOLD DIGITAL ASSETS. DIGITAL ASSETS, INCLUDING STABLECOINS, INVOLVE A HIGH DEGREE OF RISK, CAN FLUCTUATE GREATLY, AND CAN EVEN BECOME WORTHLESS. OKX IS NOT REGULATED BY THE FCA, THUS, PROTECTIONS SUCH AS THE FINANCIAL OMBUDSMAN SERVICE OR FINANCIAL SERVICES COMPENSATION SCHEME WILL NOT BE AVAILABLE. YOU SHOULD CONSIDER WHETHER YOU UNDERSTAND HOW CRYPTO WORKS AND WHETHER TRADING OR HOLDING DIGITAL ASSETS IS SUITABLE FOR YOU IN LIGHT OF YOUR FINANCIAL CONDITION. THE VALUE OF YOUR DIGITAL ASSETS, INCLUDING STABLECOINS, CAN INCREASE OR DECREASE AND PROFITS MAY BE SUBJECT TO CAPITAL GAINS TAX. PAST PERFORMANCE DOES NOT INDICATE FUTURE RESULTS. OKX IS NOT ASSOCIATED WITH ANY PARTICULAR DEFI PROTOCOL, MAKES NO WARRANTIES, REPRESENTATIONS OR UNDERTAKINGS RELATING TO ANY DEFI PROTOCOL'S OFFERINGS, AND IS NOT RESPONSIBLE OR LIABLE FOR ANY DIRECT OR INDIRECT LOSS OR OTHER DAMAGE ARISING FROM YOUR USE OF ANY DEFI PROTOCOL. OKX WALLET IS AN AGGREGATOR; ALL DISPLAYED ESTIMATED RETURN RATES ARE PROVIDED BY THE DEFI PROTOCOL, AND ARE NOT GUARANTEED NOR INDICATIVE OF FUTURE RETURNS. PLEASE CONDUCT YOUR OWN DUE DILIGENCE BEFORE INVESTING IN ANY DEFI PROTOCOL. PLEASE CONSULT YOUR LEGAL/TAX/INVESTMENT PROFESSIONAL FOR QUESTIONS ABOUT YOUR SPECIFIC CIRCUMSTANCES.


Powered by


EIN Presswire does not exercise editorial control over third-party content provided, uploaded, published, or distributed by users of EIN Presswire. We are a distributor, not a publisher, of 3rd party content. Such content may contain the views, opinions, statements, offers, and other material of the respective users, suppliers, participants, or authors.
Submit your press release